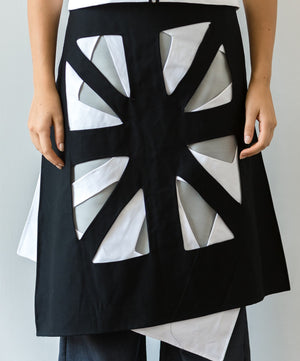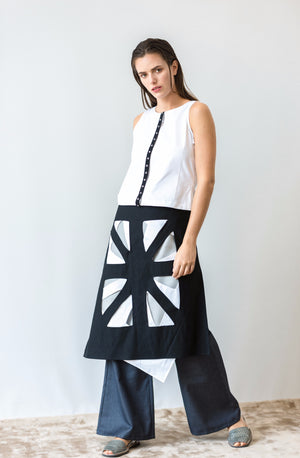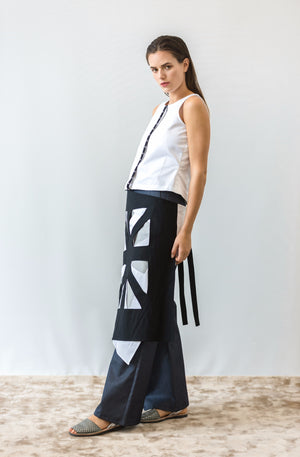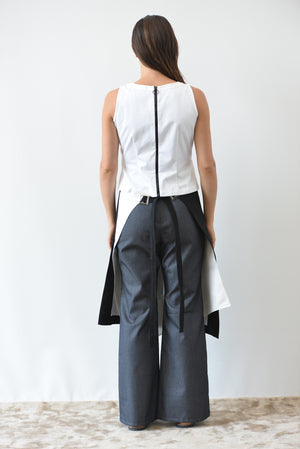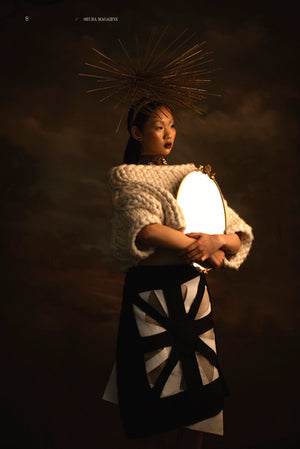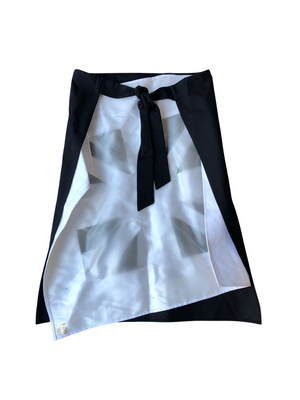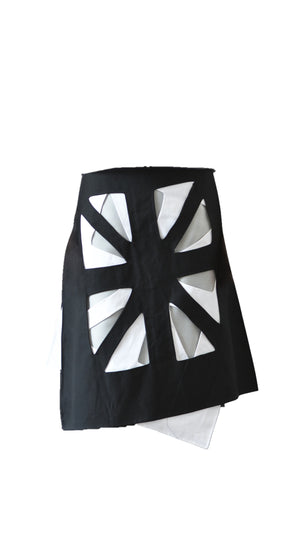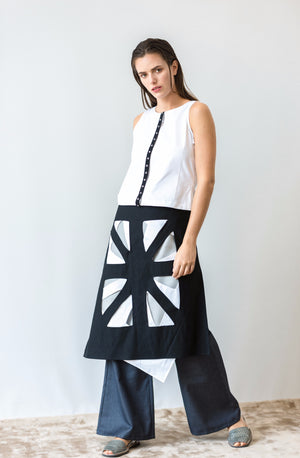 Apron skirt
Indulge in this truly luxurious hand crafted Apron skirt that is inspired by Rubelhizb an Arabic symbol, represented as two overlapping squares. In Arabic, Rub means one fourth, quarter, while Hizb means a group or party. 
The apron could be ordered with top and pants set (look under all products)
Size: Free Size
Fabric: Cotton and silk organza
Care: Dry clean only
As seen on New York's Shuba magazine
Note: Due to the hand crafting  the product may take approx 2 weeks to produce and dispatch.