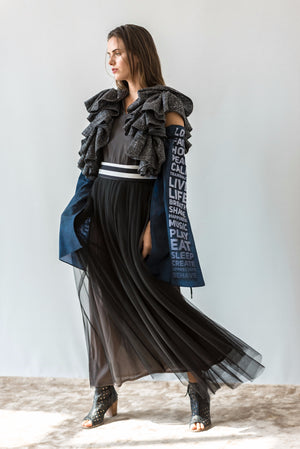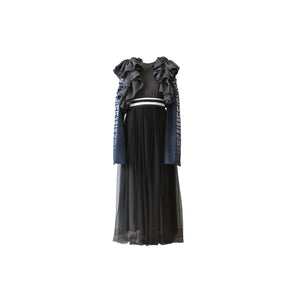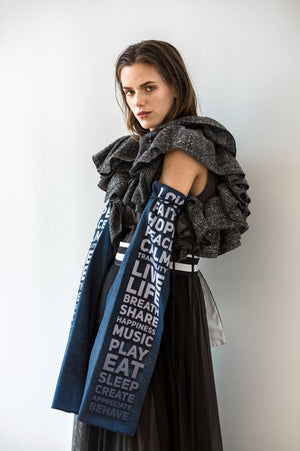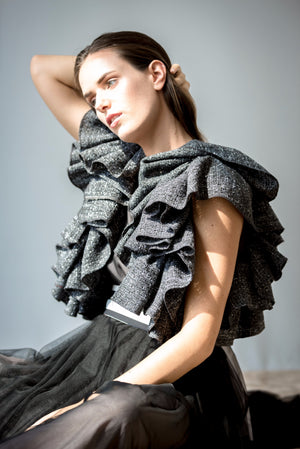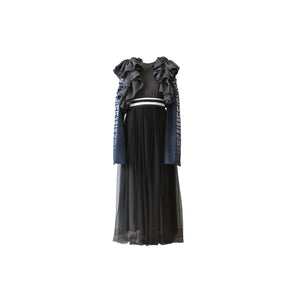 Haya Dress
Tweed fabric ruffles with sprinkles of Swarovski crystals over gathered tulle dress. Detachable statement sleeves with ropes serves as a reminder of positive reinforcement.
Fabric: Tulle over pure cotton lining 
Care: Dry clean only
On special orders only | 7-10 days. Currently on available in midnight blue. Email for inquiries.