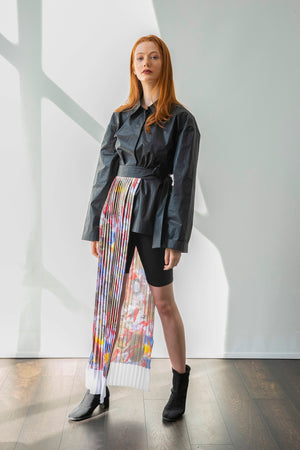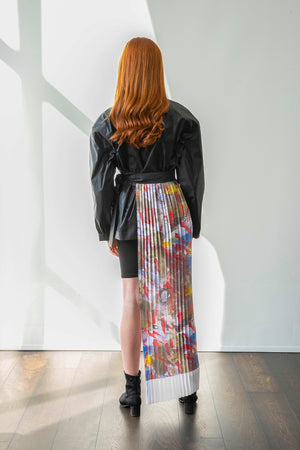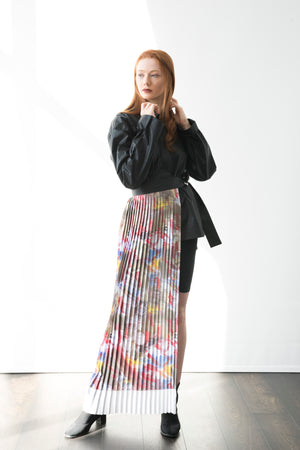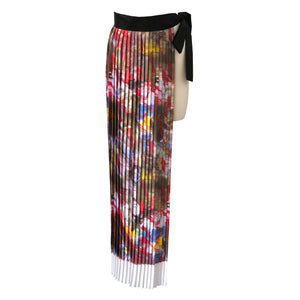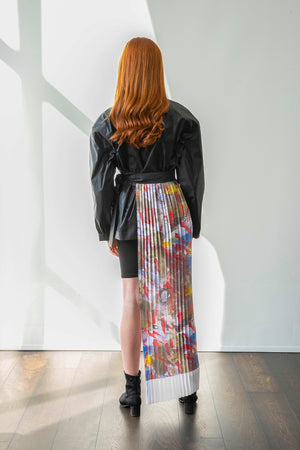 Arshys-Michelangelo pleated belt-skirt
Beautiful Arshys-Michelangelo pleated belt-skirt in original painted artwork. Pair it with pencil black pants, shorts (available under collection Spectrum) or wear it on any plain tone dress to create a unique look. 
Free size
As seen on Elle Arabia, Harpers Bazaar and Marie Claire (Argentina). This garment is from ARSHYS new collection SPECTRUM where Fashion meets Art for a purpose. Artwork used on this garment has been created by an autistic child at Dubai Autism Center as part of our move towards diversity and inclusion.
Note: Model in the picture is 179cm tall and wears UK size medium.
Fabric: Silk pleated
Care: Dry clean only