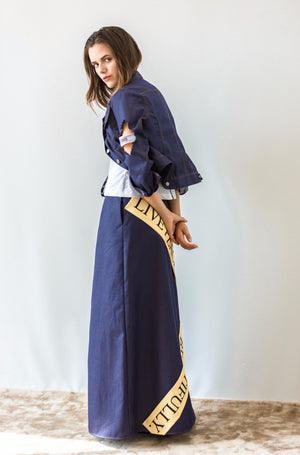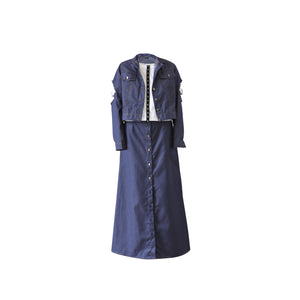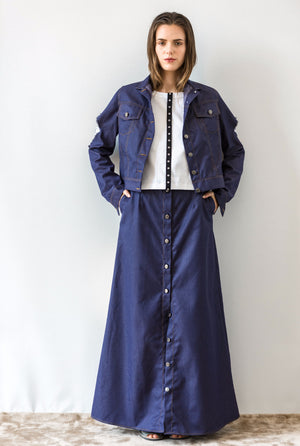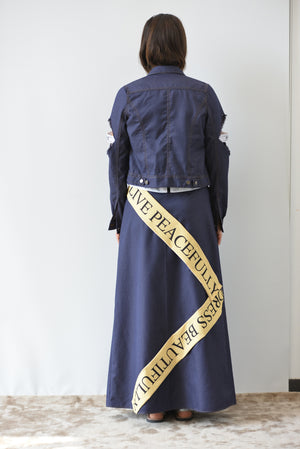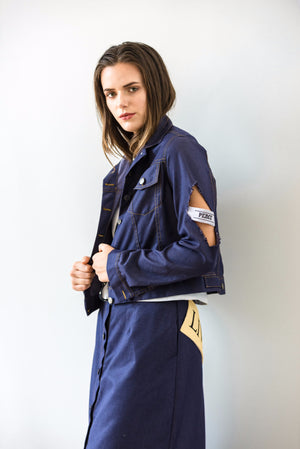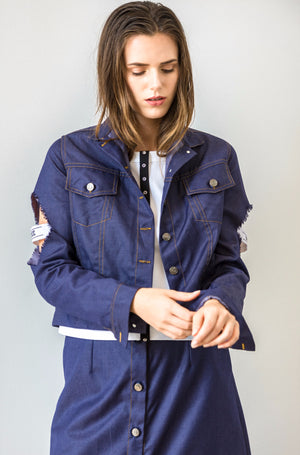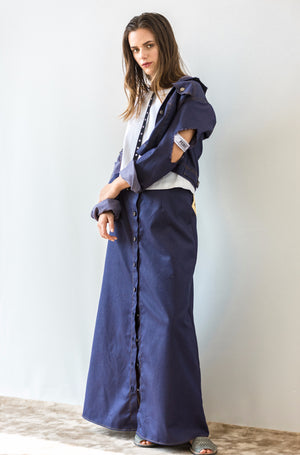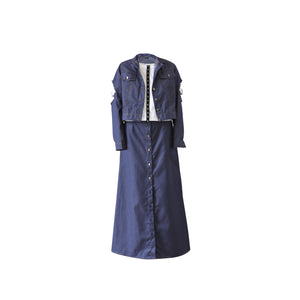 Denim Peace Jacket and Denim statement skirt (set)
Make a statement of peace wearing this shredded denim jacket with a peace flap peeking across the arm and match it with an equally bold buttoned down denim skirt with a statement of 'Live Peacefully...Dress beautifully'.

This is a price for the set that includes Jacket, Top and Skirt. All these pieces could be ordered separately (see under all products).
Fabric: Denim
Care: Hand Wash or Dry Clean
Made to Order