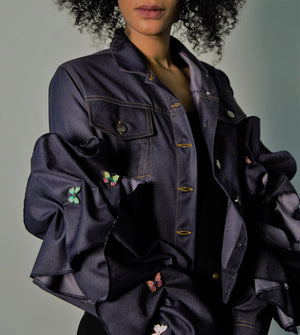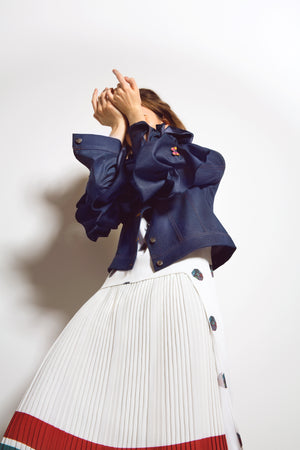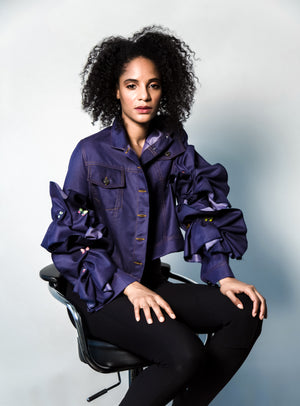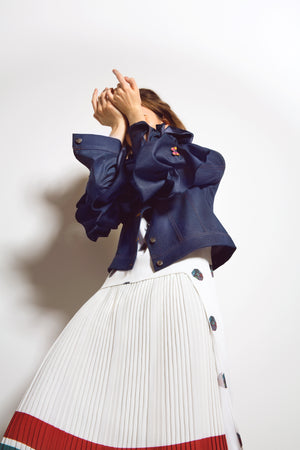 Denim Ruffled Jacket
Enjoy wearing this unique denim jacket with hand made ruffles across the sleeves decorated with wooden butterfly applique.

Pair it with our Redo ankle gazer pants or wear it on its own on any dress or skirt for that unique casual look.
As seen on Elle Arabia, Period magazine (US).