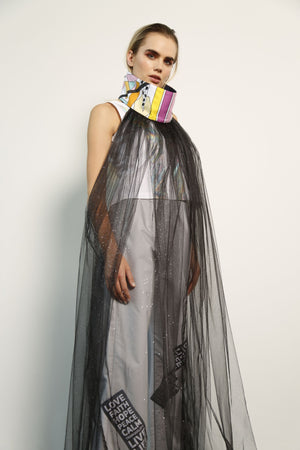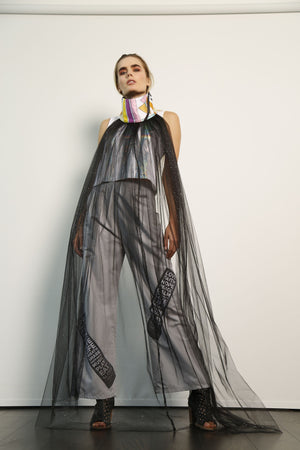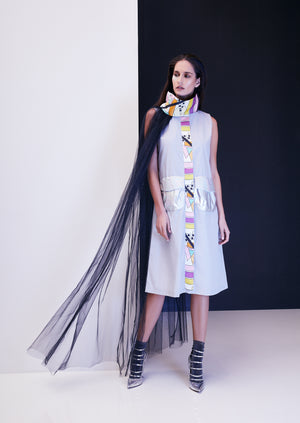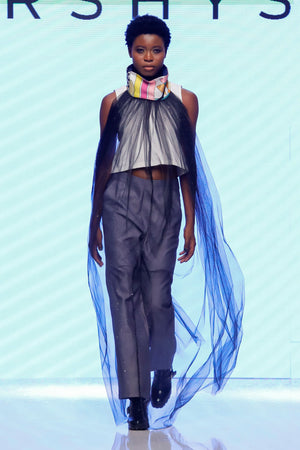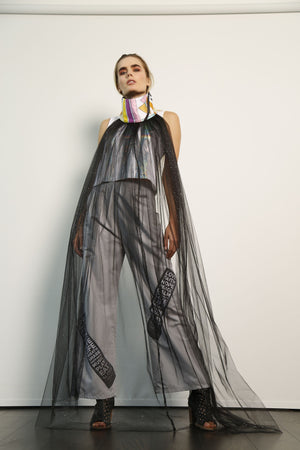 Sheer Tunic Cape
Sheer detachable tunic cape in shimmery tulle and a hand illustrated digital print on color with concealed zipper. Lined with denim which means it is reversible and could be worn from both denim and print side.
Wear it on any top or dress to elevate the look.
Care: Hand wash or dry clean.